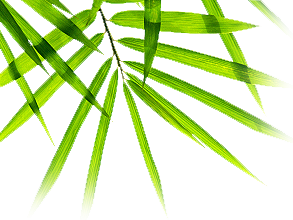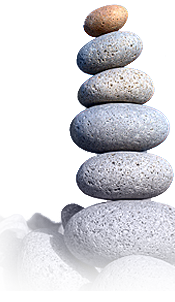 Our Healing Products
At J Living, we have hand-selected a variety of products that we believe in and use ourselves and for our clients in our yoga and design services. We encourage you to use them for your ultimate healing, strength, and movement through life. They will improve the quality of your life and enhance your space. We also offer them to make your life easier and make it more convenient for you to acquire the products. Even better, they are affordable and practical.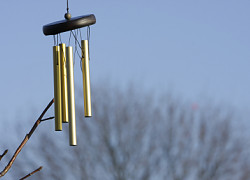 Wind Chimes
Sound vibration can help fill voids and help with struggles and healing, as they move energy around, rather than stagnating. Often, both the sound and the sight of the wind chime can be healing. We, at J Living, use a variety of wind chimes, and we offer wind chimes from which to choose. Place your wind chime in various areas within and/or outside of your home.
Essential Oils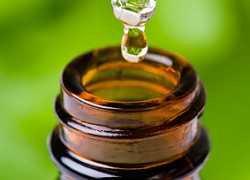 At J Living, we integrate all-natural, non-synthetic, essential oils into our massages to help with emotional and physical healing. We use them with the chakras to enhance and heal the various earth, water, fire, space, air, metal and wood elements in the body. We can suggest oils to help you heal and accomplish various purposes. Some can be used directly on the skin or be mixed with a lotion or oil. Create healing spritzers by combining essential oils with water and spraying them on yourself as a mist, massage the oils on your skin, and place them in room diffusers and outlet plug-ins.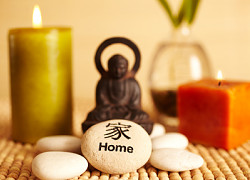 Stones
We use healing stones at J Living in the same ways as we use oils, in that stones carry a great amount of energy. The vibrations in the stones vary, thus we can correlate a particular stone to help with what is occurring with you and encourage you to place the stone close to you in your pocket or purse. Certain stones enable you to carry a particular intention, speed up the healing process, and bring forth different emotional and physiological benefits.
Feng Shui Cures
We offer a variety of Feng Shui Cures at J Living. Here are some of our offerings. Feel free to inquire as to what other products we may offer:
Crystal spheres are used similarly as wind chimes. Place them in certain spots to refract light and move stagnant energy. Their white, purity, and light encourages, reflects, and exudes health and balance.
Bamboo flutes can be placed throughout your home angled in a particular way, depending on what part of your life you're working on. J Living situates bamboo flutes throughout its facilities, based on the Octagon Theory of Placement. We will recommend what places and angles to place the bamboo flutes, depending on whether you are working on your marriage, health, or work life.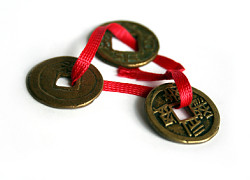 Chinese coins encourage prosperity and wealth, according to Feng Shui. They help to bring about a consistent and energetic flow of money, prosperity and potential. Thus, J Living appreciates these Chinese coins and also offers them to you to place near your front door, near your money/cash, to hang on doors, etc.
Waterfalls encourage a consistent flow of energy. At J Living, we enjoy the sound of water flowing and the energy that it brings. Thus, we carry convenient and affordable mini-waterfalls that can easily be placed on a table, desk, or other practical place. Place your waterfall based on your intentions. Situate one near your front door to encourage the flow of money, health, and prosperity going into the house. Place one in the family room to calm, soothe, and balance the family. In your bedroom, a waterfall helps with your relationship and keeps your love life consistent and flowing.
Bamboo plants are considered the peace plant. As J Living loves peace, we have bamboo plants within our facility and also offer them to you. Place your bamboo plant anywhere to liven up your room and create a sense of calm and peace. These plants encourage renewal and growth, enhance health through oxygen benefits, and help with relationships in your life.
Yoga Props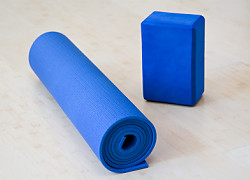 J Living offers a variety of yoga props to assist you in your yoga experience. We believe that yoga props are therapeutic and also significantly enhance the yoga experience by helping you get more comfortable or become more challenged in certain yoga postures. Yoga props enhance all levels, help with alignment, deepen the experience, and create more richness to the practice of yoga. Our yoga props include bolsters, blocks, straps, and mats.
Books, CDS & Other Resources
We carry a variety of inspirational books that we ourselves at J Living have read and suggest to our clients, as we believe they can help change your life. We also carry chanting CDs and yoga CDs to practice to, and also will introduce other resources, such as DVDs. Thus, count on finding consistent book titles, CDs, and other resources that we believe in, as well as new books, CDs, and resources to guide and support your learning, healing, and growth.
Inspirational Words
At J Living, we recognize the power in words. When placed with intention, words can be very powerful, positive, uplifting and healing. Thus, we carry words that you can place on your walls, dressers, night stands, counters, shelves, and desks. It is wise to be careful about what we think and say as they can become our world, thus we make positive words available. They come in stones, metal, and wood forms for use alone or combined to create a certain theme or atmosphere. Create an intention of joy, laughter, health and relationship through your words.
We invite you to contact J Living at (248) 390-9270.