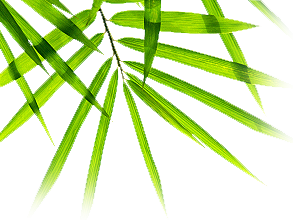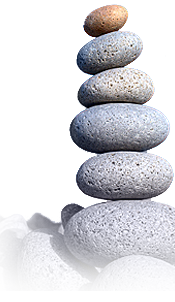 Designs by Jules
"You have the opportunity to design your life and work spaces with true intention and meaning. This will contribute to your peace and joy." Jules
In-Home Therapy
For those who appreciate and experience the mind/body connection will want to take it a step further by integrating their awareness into their homes and office/business. We provide Mind-Body Interior Design, which we refer to as in-home therapy. By decorating your home in an experimental way, you can reflect where you fit and how you feel in the world and in life.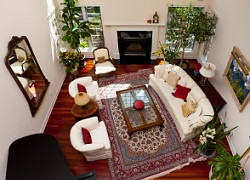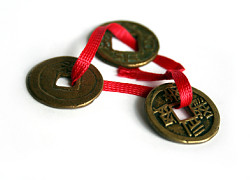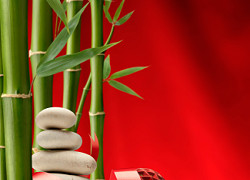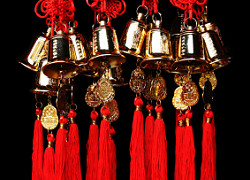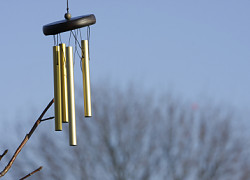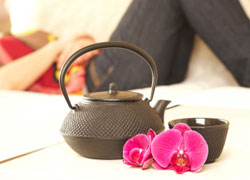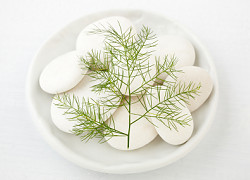 Eclectic in nature, J Living's mind-body interior design services combine feng-shui and yoga philosophies and traditional design. We help individuals design their spaces with intention and meaning, uniting eastern and western viewpoints, knowledge, and philosophies.
Further, we marry together physiological, psychological, ecological, and sociological elements, and combine colors, cures, and placement of items. We also place items in certain places just because it looks good!

Our Background and Process
Jules studied with David Daniel Kennedy who himself studied under Grand Master Lin Yun from China, whose eclectic teaching hails from India, Thailand and Tibet. Thus, she will educate, guide, and inform how different aspects of your daily environment affect you psychologically and physically.
Mind-body design is quite practical with little demand on your time and pocketbook. Whether you desire help with one room or your entire home or office, we can make subtle changes and keep things simple and affordable or go deeper and wider in our efforts.
Anticipate approximately a one to two hour consultation depending on the number of rooms being analyzed. In addition we will discuss goals and intentions. NOTE: photos of the environment may be taken during this time. After analyzing the space(s) a summary of our suggestions will be emailed you and a return to your home or office clarifying recommendations including furniture positioning, colors, and specific items to help individuals and families develop a healing space.
Further, we will advise where exactly to acquire the suggested resources, products and services. As an added service for your convenience, we can shop for items and contact vendors and contractors on your behalf. You also can purchase variety of healing products from J Living. We also place items in certain places just because it looks good! In addtion, we always ensure that items are placed in ways that are aesthetically pleasing.
We invite you to contact J Living at (248) 390-9270.